We repair nearly all makes and models of washers and dryers. If your washer doesn't spin the water, does not agitate, leaks water, or if your dryer isn't heating or turning or you have any other problem, call and let us fix the problem and return your appliance to new working condition. Call us today to schedule a service call for your washer or dryer. We will work with you to set up a repair call for a time that is most convenient for you. When scheduling a repair service call, we always try to accommodate your busy lifestyle.

For a Washer Repair appointment,
call us today at 321-446-5125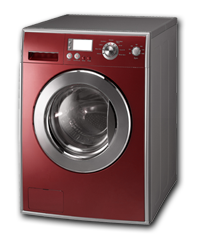 TRADITIONAL TOP LOAD WASHER REPAIR
We are the home of the $69.00 washer and dryer repair service, we can repair most everyday top load washer and dryer problems for just $69.00 inc service call parts and labor.
MODERN FRONT LOAD WASHER REPAIR
Modern front load washers and dryers are a little different but we still endeavour to provide a sensible low cost diagnostic and repair service, we charge a $69.00 PLUS PARTS.

CALL 321–446–5125 FOR SERVICE
Whirlpool washer not spinning. Kenmore washer not spinning? Top load washer not spinning. Top load washer not draining. Top load washer not agitating? Electric dryer not turning. Electric dryer not heating. Electric dryer won't turn on? Top load washer repair. Front load washer repair. We can help! Call us today.