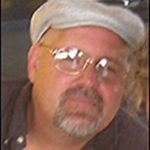 Professional, courteous and fixed the problem. YOU CANNOT ASK FOR MORE THAN THAT. Old school customer service not seen too much these days. Highly recommended.
I was looking for an appliance repair store in Melbourne Florida and came across this listing. I took my washer there to get repaired and it only cost me $69. Steven was very friendly and professional and I will be using them for all my appliance repairs from now on. Excellent service!
Friendly. Professional. Very prompt service. Knew exactly what he was doing. Was able to fix my leaking washing machine … and verify it was working… in under 30 minutes. Very reasonable rates. I would highly recommend Steven and Space Coast Washer And Dryer Repair.
Steven is fantastic. Honest, knowledgeable, affordable, and fair.
Diagnosed the problem right away. Was able to make the repair that day. Great service, great price. Went above and beyond to do the job. Found another issue with my washer and was able to fix it on the spot as well. Would call again in a heartbeat and have give out his info to all my friends and family.
i was so pleased to have my washer checked out and repaired in less than two hours from my call. thanks so much, i have your card taped to my wash machine.
Both our washer and dryer quit within six weeks of one another.
Steven at Brevard Washer and Dryer Repair came to our home the next day for the washer, and the same day for the dryer.
Our washer was completely dead and he explained and showed exactly why.
Our dryer was repairable and he had it going quickly.
Very courteous, knowledgeable, and will explain the whats and wherefores to you of what is wrong and what he can do about it.
It's like finding the rare honest, reasonable car mechanic.

Called Steven for a diagnosis and his honesty and friendliness was so refreshing! He provided incredible guidance and kept me from making an unnecessary and expensive purchase. I will be using Steven for any and all future problems. HIGHLY recommend.

We were so pleased with Steve's prompt service. We called him at 9 (the day after Christmas) and he arrived at 3 and found the problem to be a switch on our washing machine which he had with him and fixed immediately, and was complete within 1/2 hour. Wow. $118 including the part.

Just had Steven come by and look at our broken washing machine. He was on time, found the issue quickly, and recommended an inexpensive fix for the problem. He could have charged me a lot more to install it himself but showed me how to do it myself. My new go to guy for all appliance issues.