Called Steven for a diagnosis and his honesty and friendliness was so refreshing! He provided incredible guidance and kept me from making an unnecessary and expensive purchase. I will be using Steven for any and all future problems. HIGHLY recommend.

Steven is very knowledgeable about appliances, and was honest about my repair which saved me money. I highly recommend this company for any appliance issue at all. Great customer service.
Friendly. Professional. Very prompt service. Knew exactly what he was doing. Was able to fix my leaking washing machine … and verify it was working… in under 30 minutes. Very reasonable rates. I would highly recommend Steven and Space Coast Washer And Dryer Repair.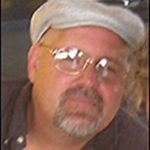 Professional, courteous and fixed the problem. YOU CANNOT ASK FOR MORE THAN THAT. Old school customer service not seen too much these days. Highly recommended.

Steven will forever be my go to appliance repairman. I originally had a call in to another repair company who did not show up for their scheduled appointment. I called Steven who showed up in 15 minutes to repair my front loading washer. He was extremely courteous, worked diligently until he found the leak in my washing machine, and the cost was only $69. I will refer him to all that ask!
Both our washer and dryer quit within six weeks of one another.
Steven at Brevard Washer and Dryer Repair came to our home the next day for the washer, and the same day for the dryer.
Our washer was completely dead and he explained and showed exactly why.
Our dryer was repairable and he had it going quickly.
Very courteous, knowledgeable, and will explain the whats and wherefores to you of what is wrong and what he can do about it.
It's like finding the rare honest, reasonable car mechanic.
Just spoke with Steven about issues I am having with my dryer. Instead of coming over and charging me for a service visit and repair he listened, asked a few questions, and gave me suggestions to take care of it myself and save $200 +.
Will definitely look him up again when it is time to buy a washer or dryer!
Thanks Steven!

Steven is very knowledgeable, very courteous, and more than reasonable with pricing. He fixed my washer in about 20 minutes, though all jobs are different. I recommend him to anyone in the Brevard County area. 5 stars.
Steven is fantastic. Honest, knowledgeable, affordable, and fair.
Answered the phone, same day service, showed up early, was friendly, knew exactly what he was doing, and charged me exactly what he quoted. Will use for all future appliance problems.